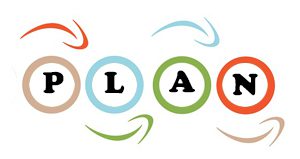 Following Our series, this week within the tools that we propose to help you in your entrepreneurial path, we will discuss the BUSINESS PLAN. It Can Be defined as the document in which the content of the Business project is to be reflected, and which will cover, from the definition of the idea to be developed, to the concrete way of putting it into practice. It Is therefore a basic tool to be able to track the development of business activity, analyzing and compared forecasts and results. On the other hand, when requesting any kind of collaboration, assistance or financial support, the Business Plan will serve as a business card for the corporate project before financial institutions, institutions or potential partners, also showing The rigor and professionalism of the promoters. Hence the importance of reflecting the necessary and essential data for its valuation. What it is For:
Specify and define the idea: Its Elaboration will also serve to improve the idea, since you will have to devote time to reflect and to look for information about your project.
If You are several promoters of the idea and you need to make a "joint". In this way, the business plan can serve as a document that reflects the strategy accepted by all.
To move information about your project that you can use in project presentations before interested public, prospective partners, clients or financiers.
For the search for funding. It Is very common that when you visit a financial institution looking for capital for your project, you will Be asked for the business plan.
In Short, the Business Plan should serve as a guide to the Plan of Action, the strategy to follow, as it will reflect the fundamental lines of your business project. It Is an essential tool when you want to start a business project and, for established companies, a well-designed Company Plan can help to redirect some commercial, productive, organisational or financial aspects. The recommendations suggested for the elaboration of the Company Plan are as follows:-Quality: The information and writing offered must be clear, concise, truthful and verifiable. -Present: The Plan must be a document that collects information and updated data, since a gap, however small, especially in projects with high technological content, makes it unusable. -Totality: The Company Plan must cover all areas of the company's activity, in order to offer a complete image of the project. -Unit: The Business Plan is usually directed to more than one reader, so it is important to use a language that is readable by more than one collective: Investors, banks, suppliers, technicians, etc. If the Business Plan is aimed at products or services of high technological content, a special effort must be made to bring its terminology into comprehensible language by all interested groups. As always, we will provide links of models, which can serve as a guide for its elaboration:
Good Weekend!