Presentation of the book Knowledge Management in Nuclear Sector Organizations (Gestión del Conocimiento en Organizaciones del Sector Nuclear)
Our book on Nuclear Knowledge Management (Carlos Merino Moreno, Mercedes Alonso Ramos, Néstor González Aure y Reinaldo Plaz Landaeta) has been recently presented. This book is a frame of reference that aims to clarify, encourage and support aspects such as the use of operational experience, the generational change, documentation of work practices, among others. These elements that star in the agendas of organizations in the nuclear sector.
The presentation of the book took place in Ávila, Spain, during the 44th Spanish Nuclear Society Annual Meeting.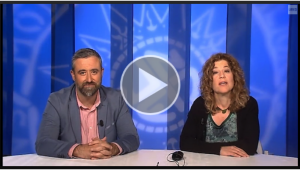 The book and e-book are already available in Editorial UNED.