Today the first NOOC (Nano MOOC) of the 2nd edition of the group of MOOCs "Introducing safety culture and its application to the nuclear field" was opened for the registered participants.
NOOC I: What is nuclear safety culture? 2nd edition is a revised version of the already run first edition, offered as an in-kind contribution from Tecnatom and UNED to the sustainability of the MOOCs funded by Euratom Horizon 2020 ANNETTE project.
Free registration in OPEN UNED platform and later enrolment in the course is available in the link below (remember to change to English in the drop-down situated up-right):
https://iedra.uned.es/courses/course-v1:UNED+safetycult_02+2010_T2/about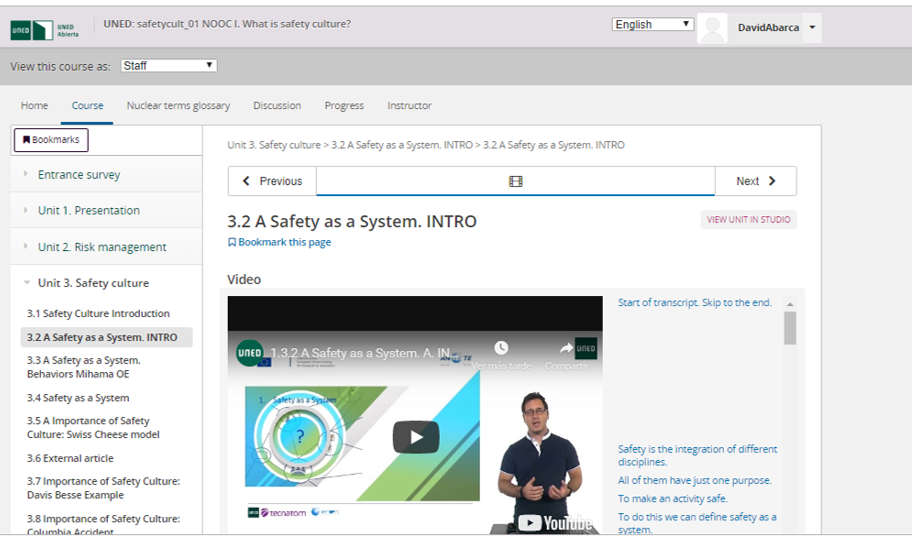 This edition won´t have support from the teaching team, as it will remain indefinitely in OPEN UNED platform. For administrative reasons, this edition has an ending date of December 20th, 2020, but after this date another edition will be opened.
As this NOOC (nano MOOC) is a part of the MOOCs "Introducing safety culture and its application to the nuclear field", in case you haven´t registered yet in the other two, we encourage you to do so.
NOOC II 2nd edition. Understanding Nuclear Safety Culture starting May 5th, 2020
NOOC III 2nd edition. Developing leadership for safety starting May 19th, 2020
We would like to have the participants of the three NOOCs interacting and sharing experiences.
Thanks in advance for announcing these NOOCs to your contacts. You can use the promo video, the blog of the courses and our social networks at the end. We are now 130 enrolled in this course, but we would like to have more of you, and very active in the course!
See you in the course!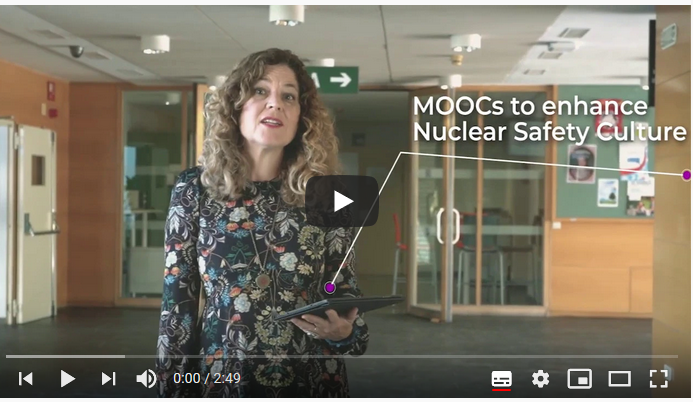 Blog of the courses: http://blogs.uned.es/inooc/en/mooc_introducing_safety_culture/
Twitter: https://twitter.com/inooc_uned
Hastag: #safetyculture #ENEN  #Nuclear #nuclearfield