Dr Jim McKinley, University College London, UK
"The importance of ESP in English medium instruction in higher education"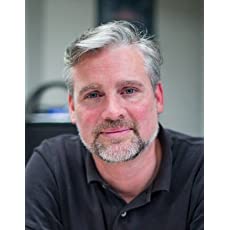 Biography
His main interests are in research methods in applied linguistics and TESOL, second language writer identity, English medium instruction (EMI) and content and language integrated learning (CLIL) in internationalised higher education, and academic community development. He was principal investigator on the British Academy-funded project 'Exploring the teaching-research nexus in higher education' (2018), a project from which he is developing further investigation into TESOL researcher-practitioners. He is currently involved in a project investigating language related challenges in English medium instruction with colleagues from the University of Oxford, funded by EMI Oxford. 
He has published in journals such as Applied Linguistics, Journal of Second Language Writing, TESOL Quarterly, Higher Education, Studies in Higher Education, and System, as an editor of Doing Research in Applied Linguistics: Realities, Dilemmas and Solutions (2017, Routledge), an author of Data Collection Methods in Applied Linguistics (2019, Bloomsbury), an editor of The Routledge Handbook of Research Methods in Applied Linguistics (2020), and co-author of Challenges and Innovations in Research Methods in Applied Linguistics (2021, Routledge). He is currently Co-Editor for System.
Dr Elena Bárcena Madera, Universidad Nacional de Educación a Distancia, Spain
" The inclusive open online teaching of second languages for immediate needs "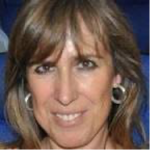 Biography
Elena Bárcena Madera is a full Profesor in the Department of Modern Languages at UNED, the Spanish national distance learning university, where she has been the Director of the Master in Information and Communication Technologies for Language Learning and Processing, the Director of the Postgraduate Modular Program in English for Specific Purposes, and the Director of the first language MOOC in Spain. She has been the director of the ATLAS (Applying Technologies to Languages; https://bit.ly/2DIJZbt) research group since 1997, working on technological and methodological innovation in the field of Applied Linguistics, particularly in relation to specialized linguistic domains. She did her tertiary education in the universities of Deusto (Spain), Manchester (UK), UMIST (UK) and Liège (Belgium), and has held different teaching and research posts in the universities of the Basque Country, Seville and Granada (Spain). She has been the leader of a number of officially funded national research projects on CALL related topics and has published extensively in this field. She is also an expert adviser for national and international institutions and a member of the editorial board of a number of specialized journals. She is currently working on the boundaries between formal and non-formal language learning, particularly on Mobile Assisted Language Learning and Massive Open Online Courses.