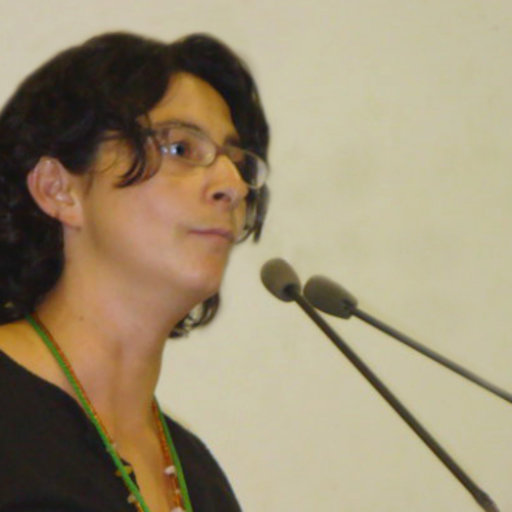 Olga C. Santos is currently an Associate Professor  with the Artificial Intelligence Department, UNED, Spain, and the Research and Development Technical Manager of the aDeNu Research Group. She is also the Coordinator of the Master on Research on Artificial Intelligence, the Vicedirector on Management and Academic Organization at UNED Computer Science School and the Responsible of the Research Line on Teaching and Learning, Adaptation and Collaboration in the Program Doctorate on Intelligent Systems. 
Her current research interests include combining artificial intelligence with ambient intelligence and Internet of Things to support personalized affective psychomotor learning that ubiquitously and dynamically adapt to the evolving user needs. In particular, she is currently interested in Physical User Modelling (see PhyUM website). She is Principal Researcher in HUMANAID-Sens project and the President of IAIED Society.
She has participated in 16 research projects (UE, National), published over 150 papers, and co-chaired several workshop series (TUMAS-A, RecSysTEL/EdRecSys, PALE, and RSyL) and conferences (AIED, EDM, UMAP, and EC-TEL).
Amont other acknowledgements, she has received the Best Doctoral Thesis Award by the IEEE Spanish Chapter of the Education Society, the UNED Doctorate Extraordinary Award and the 2014 Young Researcher Award of the IEEE Technical Committee on Learning Technology.
Contact: ocsantos@dia.uned.es 
Some of my current activities are:
General co-Chair at AIED 2024
Supervising ~15 Master students, 6 Master Thesis expected by 2024
Supervising 4 PhD Thesis 
Member of the Editorial Board of UMUAI, IJAED and JEDM journals
Transfer activities in two projects: Rebrain and Dynameat
Currently involved in HUMANAID-Sens project as Principal Investigator.
Lists of published papers available at: