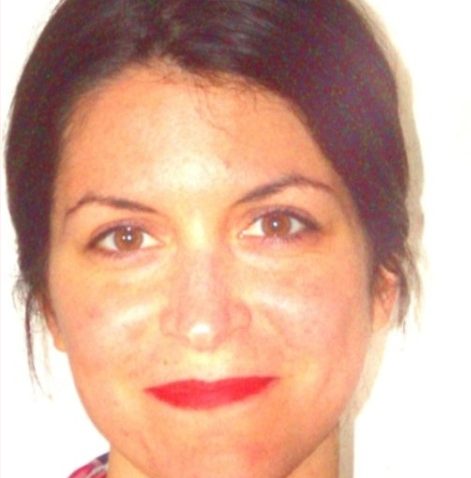 Assistant professor (Profesora ayudante doctora)
Department of Sociology II, Academic Secretary of the Department
Universidad Nacional de Educación a Distancia (UNED)
Office: 3.15
Phone: (+34) 91 398 84 60
Email: irina.fernandez@poli.uned.es
Research Specialities: gender differences in time use,  gender and other forms of inequality in the labour market, quantitative social research methods
CV (English)
Google Scholar
Irina Fernández Lozano es profesora ayudante doctora en la UNED, donde ha formado parte de los equipos docentes de las asignaturas Estructura Social de España (I y II) del grado en Sociología. Sus intereses de investigación se centran en el análisis de las diferencias de género en el uso del tiempo.
Es licenciada en Sociología por la Universidad Carlos III y cuenta con el posgrado en Investigación Social Aplicada y Análisis de Datos del Centro de Investigaciones Sociológicas. Se doctoró en la UNED con la tesis titulada "Tiempo disponible para el cuidado de los hijos de los padres trabajadores en España", en el marco del proyecto de I+D IMPLICA («Tiempos de trabajo, paternidad e infancia ¿Cómo promover la implicación de los padres en el cuidado y mantener la igualdad de género desde las políticas empresariales?» (CSO2014-58754-P)), dirigido por Teresa Jurado. Actualmente participa en el proyecto de la Comisión Europea "Men in Care: Workplace Support for Caring Masculinities", 2019-2022.
Irina Fernández Lozano is an associate professor (profesora ayudante doctora) at UNED, where she has been part of the teaching teams of Contemporary Social Structure (I and II) in the degree in Sociology. Her research interest focuses on the analysis of gender differences in time use.
She has a BA in Sociology by the University Carlos III and a Postgraduate Course in Applied Social Research and Data Analysis by the Spanish Sociological Research Center (CIS). She has obtained her PhD at UNED with the thesis "Working fathers' available time for childcare in Spain" within the research project IMPLICA ('Working time, paternity and childhood. How can business policies promote father involvement in care and maintain gender equality?'- CSO2014-58754-P), led by Teresa Jurado-Guerrero.
She is currently participating in the European Commission Action "Men in Care: Workplace Support for Caring Masculinities", 2019-2022.