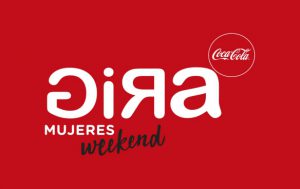 Women's Weekend TOUR is aimed at women who have worked their business idea, but need practical guidance to put it into operation; Also those who, having their own business, want to grow it, continue training and learn more about entrepreneurship and strategy; And even those who wish to meet other entrepreneurs to be inspired, to be connected to enhance their entrepreneurship or to share challenges and learning. Six modules covering the following contents:
Idea and strategy.
How to sell my/service product?
Human Resources and legal aspects.
Is my venture Scalable?
How to finance my venture?
Communicate your project.
The Training Dates (free) still available are as follows:
LISBON-March 9th and 10th, 2019
PAMPLONA-23 and 24 March 2019
MÁLAGA-May 11 and 12, 2019
OPORTO-May 25 and 26, 2019
SALAMANCA-June 1 and 2, 2019
BARCELONA-June 8th and 9th, 2019
To participate, the interested can fill in the online registration form. For more information and registration, you can also write to email giraweekend@impacthub.net or call 644 42 51 84 phone. Project co-financed by The Coca-Cola Foundation